Uibh Rathach is an archipelago featured in the Spook's Destiny.
Description
It is an archipelago, therefore it will presumably be a collection of small islands. There is a house, that belongs to Farrell Shey located somewhere in the archipelago.
It is thought to belong to the Land Alliance.
History
The archipelago was one of the locations of the war between the Goat Mages and the Land Alliance. It was visited sometime in the 17th Century by John Gregory, his apprentice Tom Ward, and also Alice Deane.
Location
Probably South West Ireland, near the city/town of Kenmare.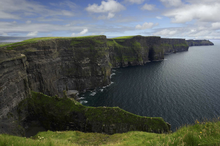 Inhabitants
Members of the Land Alliance
Trivia
This is only featured in the Spook's Destiny, where it is one of the most prominent locations.
Ad blocker interference detected!
Wikia is a free-to-use site that makes money from advertising. We have a modified experience for viewers using ad blockers

Wikia is not accessible if you've made further modifications. Remove the custom ad blocker rule(s) and the page will load as expected.