Anglezarke Moor
[[|250px]]

[[{{{map}}}|250px]]

Vital statistics
Type
Moor
Level
Unknown
Location
The County
Inhabitants
John Gregory
Anglezarke Moor
is a location in
The Spook's Secret
.
Description
Anglezarke Moor was a moor located far north of Chipenden near Adlington. The Spook kept a winter house here that he often used to complete tasks during the winter and hold witches in the cellars.
One such witch was Meg Skelton, who was John Gregory's past romance interest.
History and heritage
Before the events of the third Spook's book, the Spook stayed at his winter house with his father.
One winter, the Spook's apprentice, Tom Ward, joined him on his trip there during winter and protected the land once and for all from Golgoth, the Lord of Winter. The location is set in the County, and is close to the town of Adlington.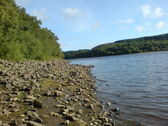 Known Inhabitants
This list is incomplete, so do help us to extend, and complete it:
Meg Skelton
John Gregory
Tom Ward
Golgoth (briefly)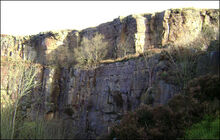 Trivia
The location is only featured in the third book (The Spook's Secret), but is mentioned a few times throughout the series.
The Spook and Tom almost go there in the first book, but go to the Spook's Chipenden House, instead.